The method to hold on the dome panels is often a topic of debate.  JB Weld, Silicone, Tape and whatever else you could think of.  After looking at all the options, the easiest for me seemed to be using painters tape rolled over, but with glue stick on the non stick side so it stayed in a compressed loop.
Rip the tape in a strip twice as long as the panel.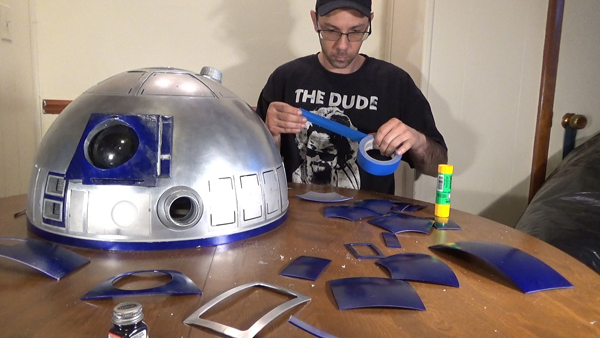 Attach half to the panel and put glue on the non sticky side.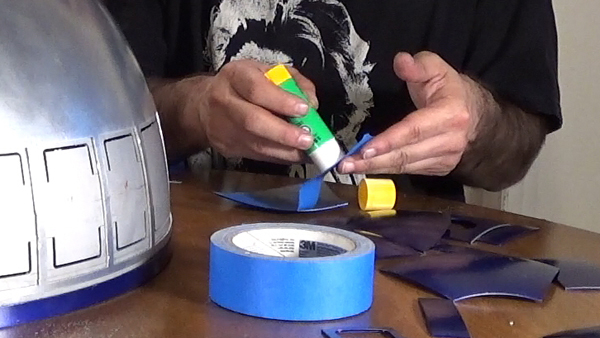 Fold that over and create a loop with the tape and press it down.  Cover the entire panel with the tape.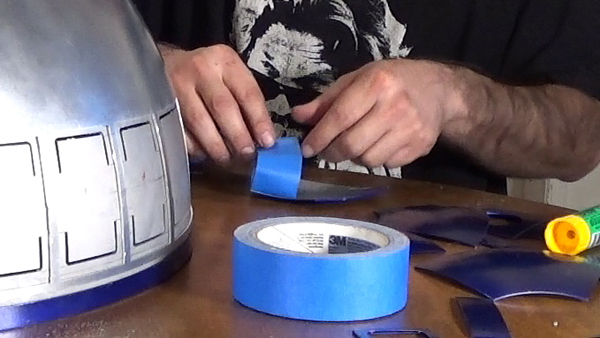 Center the panel and press it firmly into place, making sure it is secure.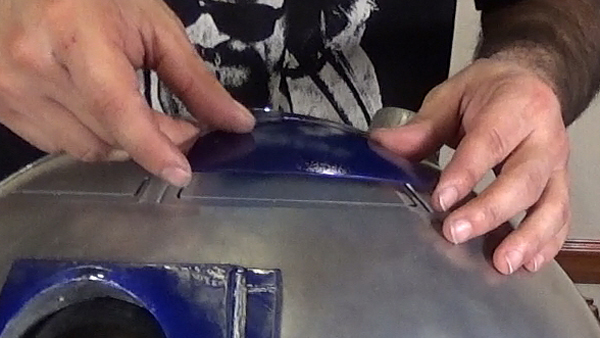 Repeat this step for all the panels until they are completely attached.  The glue will dry and hold the loop together.