Scratch building this Radar Eye is not the easiest thing to construct.  You will need the following to do this:
Sheet metal
tin snips
flat bending tools
Radar Eye pattern
exacto knife
clear tape
scissors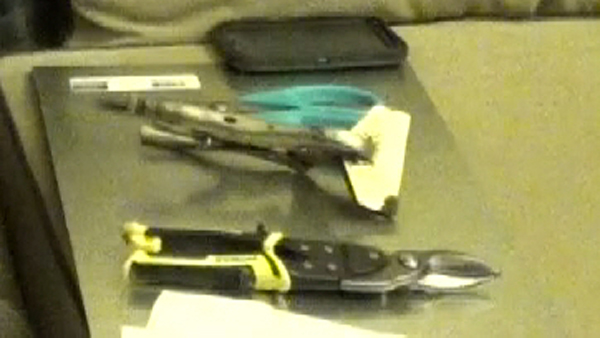 To start with, cut the pattern out with scissors and tape it to the sheet metal making sure it is secure.  Use an exacto knife to slowly trace around the radar eye circle and etch a line in the sheet metal.  This does not have to be perfect since it will get cut out.
Using  your tin snips, slowly cut the metal on the pattern.  You may want to secure the parts already cut with more tape since they will become loose as you work.  Once all parts are cut from the sheet metal,  use the exacto knife again to etch lines where the bends are supposed to be.
This is the first step in construction of the Radar Eye.  Part II will go over how to cut out the circle and the slot.